Argan Oil is produced from a the nut of the Argan tree, which only grows in Southwestern Morocco.
Local Berber Women work in fair-trade cooperatives where they hand-crack the nuts in between two stones, a technique they've used for centuries.
Instead of being put through a machine, the raw kernels are hand-extracted from the hard shell, hand-ground in a stone grinder, hand-kneaded for hours and first cold-pressed into the oil.
It takes one Woman 3 days and 30 to 40kg of Argan fruit to produce just 1 Litre of oil. This is why argan oil is so valuable.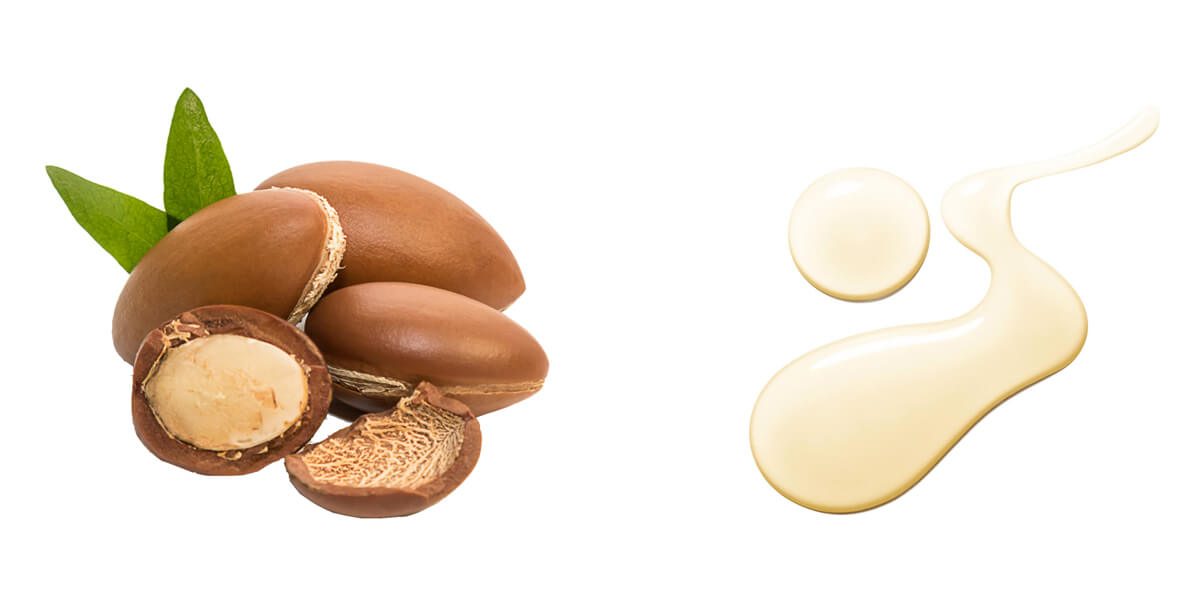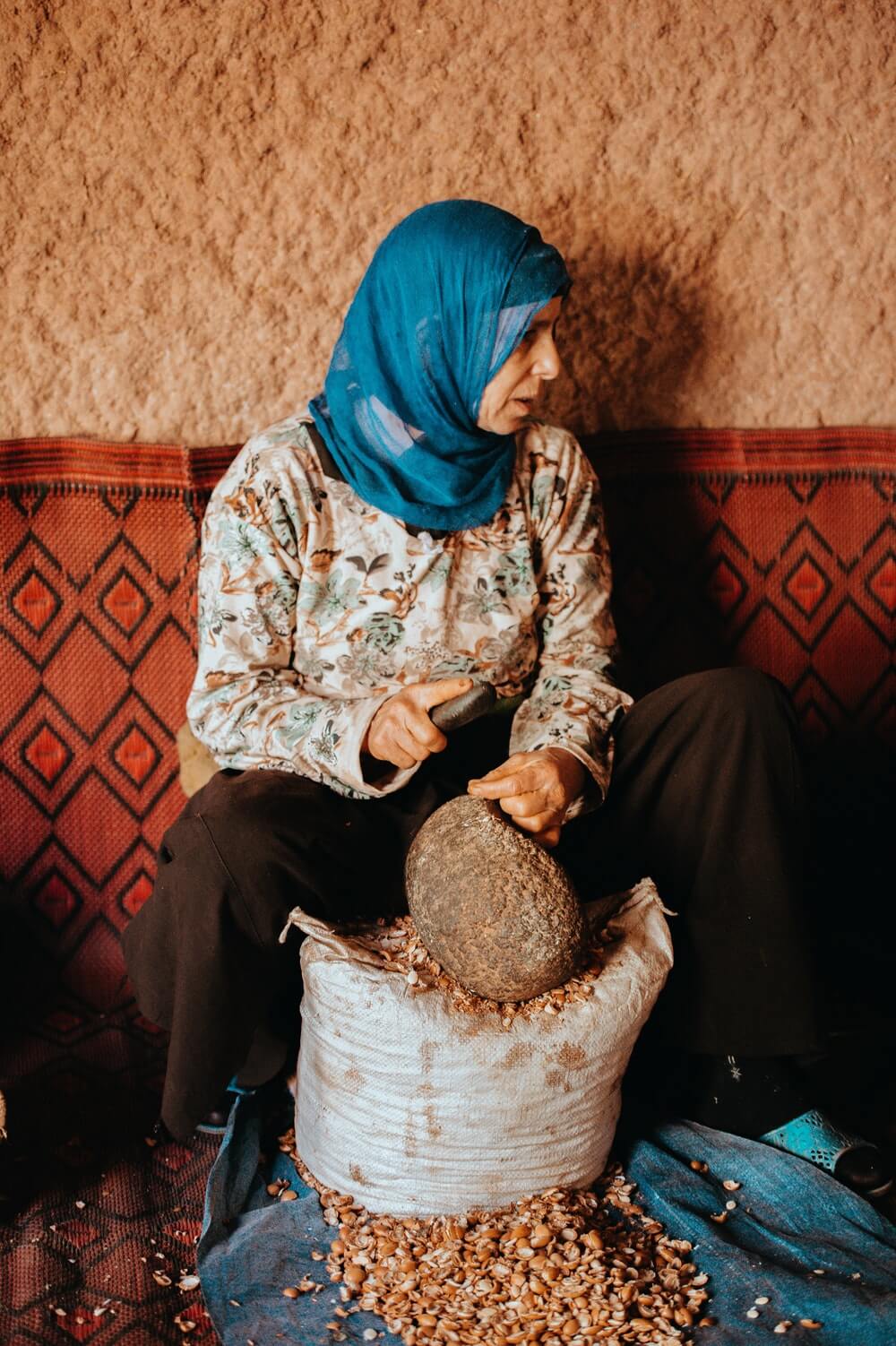 Argan Oil has been used for centuries by the Berber people in Southern Morocco and Sahara to repair and replenish. It is known for being rich in essential fatty acids, Vitamins A and E and for being the perfect natural antioxidant.
It will work hard to protect the face/skin, hair and nails – all while being 100% vegan.
As early as the 1500s, efforts were made to introduce Argan oil to European markets, but the commodity never took off. In the 20th century, more and more farmers began clearing long-standing argan forests to plant oranges, tomatoes, and other crops seen as more valuable.
Argan Oil today is one of the hottest beauty products on the market.
In 1998, the Argan forest in Morocco was designated a UNESCO protected biosphere, so Argan oil is sustainable.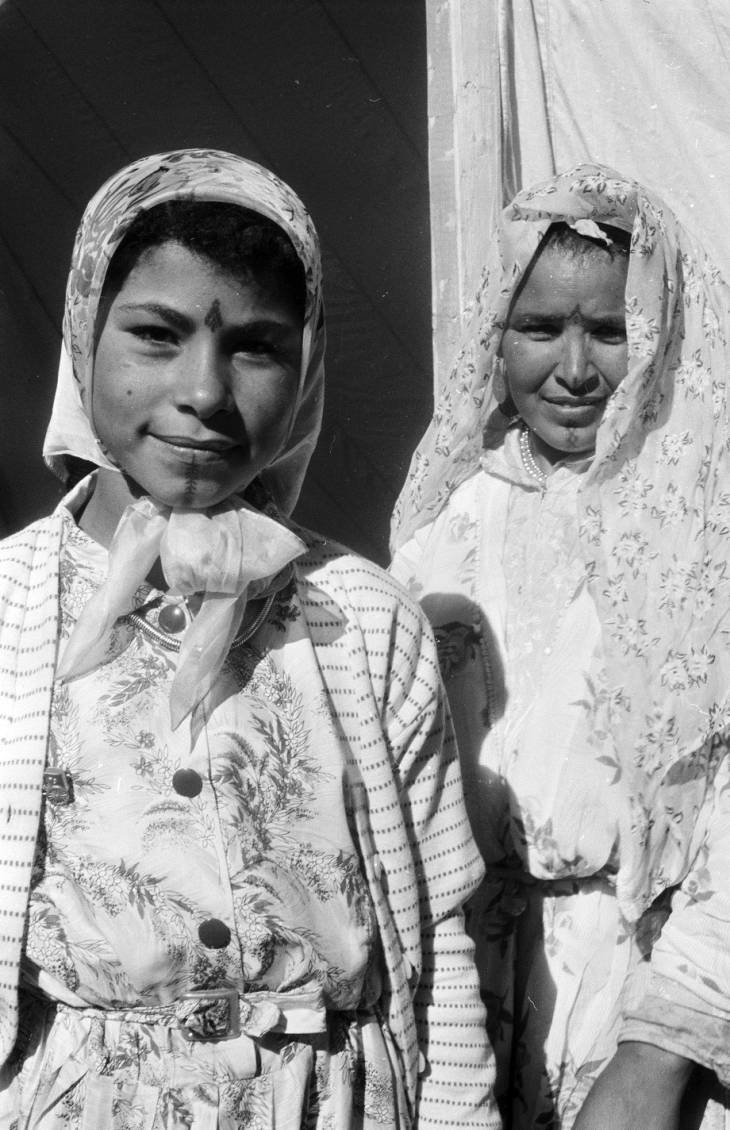 Produced by an inspirational cooperative of berber women Southern Morocco, Hand crushed and cold-pressed in Morocco and filtered in a professional Lab in France.
Our Argan Oil is surly the purest and the highest grade of Argan Oil in the Market right now thanks to different certificates we got, all our Products are Certified Organic by Ecocert® and USDA Organic.
What makes Riad Zitoun Pure Argan Oil the Best Argan Oil in Market right now?
To Offer you fairly-priced and hight quality products, RIAD ZITOUN took the direct-to-consumer approach.
We're obsessed with keeping our supply, distribution and advertising costs to a bare minimum, this allows us to pass far greater saving on to you.
TRADITIONAL WAY
Product > Wholeseler > Supplier > Retail Store > You
OUR WAY
Product > Riad Zitoun Store > You
SOCIAL IMPACT
Every bottle of Argan Oil will Donate the equivalent of 2$ to Berber Women Cooperatives in Southern Morocco to help their community to grow up financially and socially.
ENVIRONMENTAL IMPACT
We help local associations to protect the environment in South Morocco by Re-planting Argan trees that helps to stop Desertification in the Moroccan Sahara.