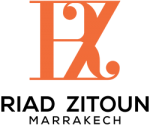 OUR LIFE BEGAN IN MARRAKECH IN 2019 WITH A LEGACY OF MORE THAN 10 CENTURIES.
Originally, RIAD ZITOUN is a popular Neighbourhood in the old Medina of Marrakech. Arabic for "Moroccan traditional house with enclosed garden and olive trees"
We make traditional-inspired Beauty & Wellness products, blending the power of Moroccan Oils & Plants with modern science, we also provide artisanal products to turn your Home into a typical Moroccan House. We use Beauty, Wellness & Design to drive positive change in the world by inspiring customers to live meaningful lives. We wanted a cleaner Wellness space free from toxic chemicals, it had to be pure, organic ingredients that enhance your natural radiance.
"By Personally traveling the world, Discovering new cultures and using local materials, I recognize that the best thing I can do is to use Moroccan materials and touch to make products that everybody around the world would buy, especially people who didn't get a chance to visit Morocco and Marrakech."
- FOUNDER OF RIAD ZITOUN.
HOW WE DO IT
To Offer you fairly-priced products, RIAD ZITOUN took the direct-to-consumer approach. We're obsessed with keeping our supply, distribution and advertising costs to a bare minimum, this allows us to pass far greater saving on to you.
TRADITIONAL WAY
Product > Wholeseler > Supplier > Retail Store > You
OUR WAY
Product > Riad Zitoun Store > You