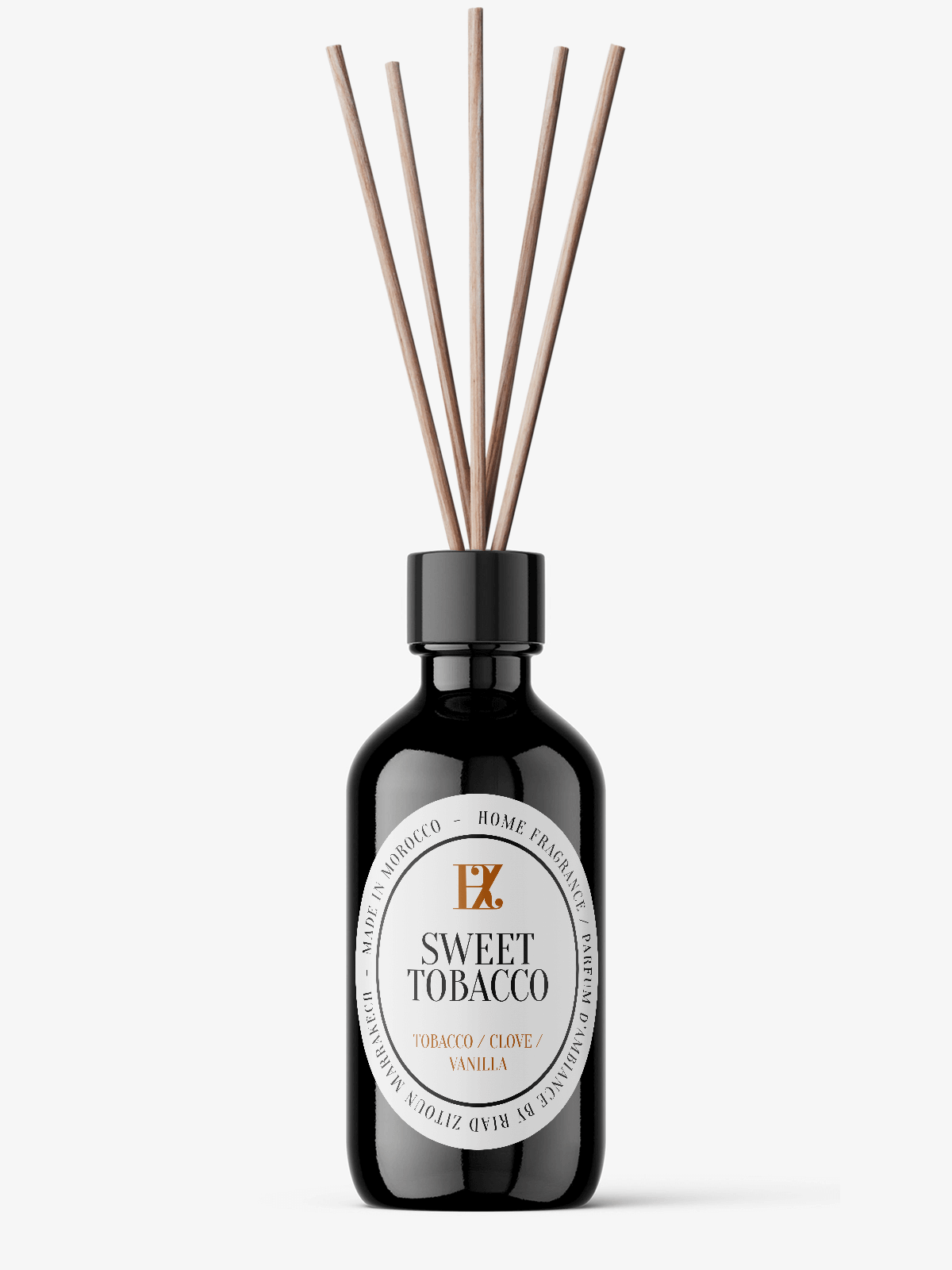 In stock
Sweet Tobacco Home Fragrance
$57.00
Carry the beautiful Scents of Marrakech anywhere you go.
Scents which bring to life the feeling and atmosphere of the place visited, with a story.
Our natural reed sticks wick the organic essential oils to envelope your home in a pure, fresh and calming aromatherapy scent.
Each diffuser is lovingly hand blended to order using only organic oils. All natural and organic based reed diffuser.
Description

Additional information
ABOUT THE PRODUCT
NATURAL HOME FRAGRANCE (REED DIFFUSER)
100 ML / 3.4 FL OZ GLASS BOTTLE
MAIN SCENT
SPICY / GOURMAND
INGREDIENTS
ESSENTIAL OIL, FRAGRANCE OIL, AQUA, ETHANOL DENAT
HOW TO USE
1- PLACE THE STICKS THAT CAME WITH YOUR REED DIFFUSER INTO THE BOTTLE TO ABSORB THE DIFFUSER OIL
2- FLIP STICKS SO THAT THE "DRY" SIDE OF THE STICKS IS NOW CLOSEST TO THE BOTTLE AND THE SATURATED END IS IN THE AIR
3- PLACE UNSATURATED (DRY) END OF THE STICKS INTO THE BOTTLE
4- LET YOUR REED DIFFUSER NATURALLY PERMEATE YOUR SPACE. REED DIFFUSERS WILL CONTINUE TO EVAPORATE INTO THE AIR, CREATING A SUBTLE AND LUXURIOUS SCENT